Costa Rica
Costa Rica is a country in Central America. In the north it borders Nicaragua and in the southeast Panama. To the west, there is the Pacific Ocean and to the east, the Caribbean Sea.

Costa Rica has amazingly diverse landscapes, from tropical rain forests and dry tropical, temperate forests, to volcanoes, both Caribbean and Pacific beaches, high mountains and marshy lowlands.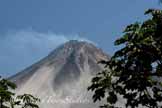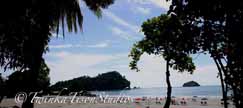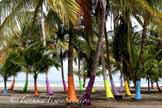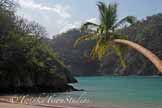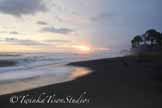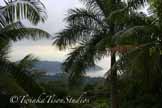 Costa Rica has been identified as containing as much as 6% of the world's plant and animal species in an area the size of the combined land area of the US states of Vermont and New Hampshire. Some of the most popular known animals and birds are the colorful Scarlet Macaws, Toucans, Poison Dart Frogs, 3 -Toed Sloths, Howler Monkeys, Capuchin (white-faced) and Spider Monkeys and Pisotes. The determined bird watcher can even find a Resplendent Quetzal in the higher cloud forest.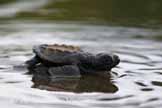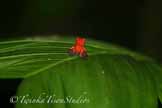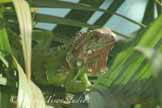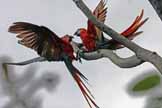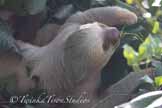 Costa Rica is one of the world's most popular destinations for eco-tourists because of its biodiversity.

Caribbean Costa Rica
The least visited region of the country, owing to its relative isolation (and mosquitoes), which has great opportunities for whitewater rafting and sea turtle spotting
Central Valley
The population center of Costa Rica
Central Pacific
Home to the lion's share of Costa Rica's beaches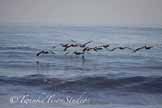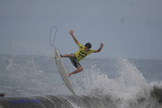 Guanacaste
The "dry region" of Costa Rica, with few rains any time of year, fabulous beaches and surfing, and some large volcanic and dry forest parks in the North by the Nicaraguan border.
Cloud Forest- Monteverde has become a major part of the Costa Rican tourist trail - despite difficult access. It was recently voted one of the "7 Wonders of Costa Rica" by the Costa Rican newspaper La Nación. Of Monteverde's total 250,000 annual tourists, around 70,000 tourists visit the reserve.
The bulk of Monteverde's rain forest and cloud forest can be found in the Reserva Biológica Bosque Nuboso Monteverde, a private nature reserve created in 1972 by scientist George Powell and Quaker Wilford Guindon.
At the entrance of the park is a Hummingbird Gallery, where you can stand and so many different kinds of hummingbirds at an arm reach away. Nine main trails, which total 13 km, are well-kept and easy to access. The reserve features a large network of less accessible trails
To the West of the town of Monteverde lies the Bosque Eterno de los Niños conservation area, a project funded by schools and children from all over the world. The Bosque Eterno is the largest preserve in the area with 22,000 hectares (55,500 acres). Most of the Bosque Eterno lands surround the Bosque Nuboso lands to the North, East, and South of the smaller Bosque Noboso preserve. Bajo del Tigre, a small section of the Bosque Eterno de los Niños, is known for birdwatching and night hikes.
Still farther north, past Santa Elena, is the Reserva Santa Elena, less visited park, but really good for the serious hikers, animal and bird watching.
From Hermosa Beach Bungalows it is a 3

Plains of the North
A sparsely populated, but beautiful and mountainous region, most famous for its active volcano, Arenal, and the surrounding hot springs and volcanic lakes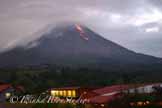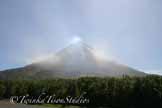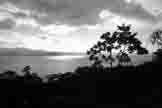 Southern Pacific Costa Rica
Enter the Costa Rican rainforest; one of the most biodiverse environments on the planet, full of exotic endemic flora and fauna, and some of the planet's most beautiful and remote tropical beaches
Cities
* San José - The capital.
* Alajuela - location of Juan Santamaría International Airport
* Cartago - Costa Rica's first capital
* Dominical - the South Pacific coast's largest city, among incredibly biodiversity and natural beauty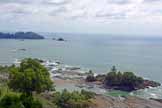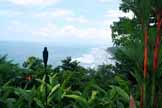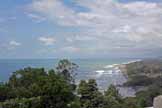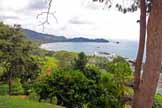 * Heredia - Coffee plantations
* Liberia - Location of Daniel Oduber International Airport and gateway to the beaches of Guanacaste, such as Samara, Nosara, Carillo
* Puerto Limón - Main city on the Caribbean side
* Puntarenas - Ferry to Nicoya Peninsula
* Quesada - the largest city by far in the country's North, surrounded by hot springs popular with Costa Rican vacationers

Other destinations
* Cahuita National Park
* Chirripo National Park
* Cocos Island National Park
* Corcovado National Park
* Arenal Volcano - active volcano
* Manuel Antonio National Park
* Monteverde and Santa Elena Cloud Forest Reserves
* Pacuare River and Protected Zone
* Rincón de la Vieja Volcano National Park
* Tortugero National Park


Travel Requirements
ENTRY / EXIT REQUIREMENTS: For entry into Costa Rica, a U.S. citizen must present a valid passport that will not expire for at least 6months prior to arrival and a roundtrip /outbound ticket. Because of possible fines levied by Costa Rican Immigration, many Airlines will not permit passengers without a roundtrip ticket to board flights to Costa Rica unless they have Costa Rican citizenship, residency or a visa. There is a departure tax of $26 USD for visitors, that must be paid at the airport before boarding passes are issued. This may be paid by credit card, debit card or cash (US dollars or colones)
Passports should be in good condition; Costa Rican Immigration may deny entry if the passport is damaged in any way. Costa Rican authorities generally permit U.S. citizens to stay up to ninety (90) days

By plane

Juan Santamaría Airport (SJO) is the closest airport to Hermosa Beach Bungalows, approximately 1 1/2 hours in average traffic.

Daniel Oduber Quirós International Airport (LIR) is near Liberia in the Guanacaste province.
By car

The Interamericana (Pan-American Highway) runs through Costa Rica and is the main entry point by car.
The new highway known as Autopista Del Sol (Highway of the Sun) #27 stretches from the beaches functioning near Orotina all the way into San Jose and to the airport. This is a toll road which accepts only Costa Rican Colones.

Driving at night is highly inadvisable, due to the unpredictability of road conditions and lack of safety features such as guard rails on the many hairpin turns in the hills.

Public bus

Most major tourist destinations in Costa Rica are serviced by at least two daily buses from and to San Jose. The advantages of public transportation in Costa Rica are that tickets are cheap (rarely more than $7 US per person) and they cover most towns around the country. However, nearly the entire bus system is based on routes in and out of San Jose and this can add significant travel time. The buses are also not booked with a reservation system so it is possible to not have a seat on popular routes.
Rental car

One great advantage of renting a car is that you can visit many of the secluded beaches and mountain areas. And with the power of the Internet, you can now rent just about any vehicle online and have it waiting for you when you arrive. Costa Rica rental car agency now offer GPS systems which can be helpful, but not always reliable in remote areas.
Private Transfers
You can have a private driver pick you up and bring you directly to Hermosa Beach Bungalows, as of January 2011, the starting price for a airport to playa Hermosa pick-up is $125. Please speak with your reservation specialist to arrange this type of transfer.

Taxi
Taxi services are available in almost all parts of the country. Prices vary depending on location and distances. As of January 2011, the average cost of a taxi from Hermosa Beach Bungalows to Jaco Centro is as much as 5000 colones or $10 USD.
Shuttle Services

Another easy way to get around Costa Rica is to use the services of mini-vans. Two options are Grayline and Interbus, which operate from some local hotels.

Hitching-hiking

Hitch-hiking is not only illegal, but can be very dangerous.
Domestic Airlines

There are two internal airlines that connect the major tourist towns. NatureAir and Sansa, see their websites for details and destinations.
Language

Spanish is the main language in Costa Rica. All major newspapers and official business are conducted in Spanish. English is used widely in areas populated by international tourists, and information for tourists is often bilingual.. A number of businesses operated by European proprietors can accommodate guests in Spanish, English and their native languages. At Hermosa Beach Bungalows English, Spanish, Italian and "Spanglish"!


from http://wikitravel.org 2010
from http://wikitravel.org 2010